MINOR BODY REPAIRS
THE COMPLETE CAR CARE SOLUTION
MINOR BODY REPAIRS WITH RS AUTOMOTIVE
HAD A MINOR INCIDENT?
Bumper scuffs, minor damage and car park dents can be repaired quickly and professionally in our bodyshop. RS Automotive will get you back on the road as soon as possible and keep your vehicle looking as good as new.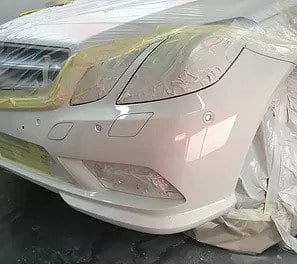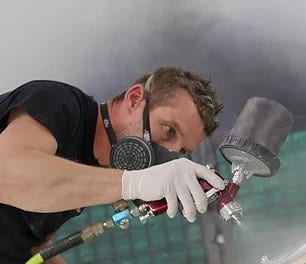 WHAT DOES THIS COVER?
Minor repairs can often be an affordable alternative to claiming on your insurance. These repairs are perfect for:
Small dinks and dents

Large dents

Plastic bumpers

Plastic trims

Paint scratches and scuffs
Rs automotive can complete these small repairs quickly, reducing the amount of time you are without your vehicle.
Additionally, it will enhance the overall look of your vehicle and help retain its value when coming to sell it.
See our FAQ's below for additional information.
COLOUR MATCH TECHNOLOGY
RS Automotive are perfectly placed to ensure the perfect finish to all minor bodywork repairs.
Our state-of the art paint mixing facilities ensure an exact match to all factory paintwork and any custom work you may have had carried out on your vehicle. This includes:
Solid colours

Pearl effect

Metallic, 3 stage custom colours
Our low bake ovens are fed with high quality dry filtered air, whilst employing the latest anti-static technologies, ensuring a flawless finish.
At RS Automotive we proudly facilitate scratch & dent repairs for all makes and model of vehicle. This includes lease and hire cars. Many lease and contract hire vehicles are brought to us prior to being returned to the leasing companies.
CONTACT RS AUTOMOTIVE
Simply send us a message using the form or call us on 01702 662589.